The Gun, The Cake and The Butterfly
(LOS ANGELES, CA, June 10, 2013) – Artist, poet Amanda Eliasch makes a splash on the international film festival circuit with her directorial debut, "The Gun, The Cake & The Butterfly," in which she also stars and executive produced. The 75 minute stylish docudrama is Eliasch's self-portrait travelogue spanning her childhood in the English countryside to her current life as a high society, sophisticated, modern, international woman. Using her original poetry, and a variety of actresses embodying her alter egos, this is a rare, deeply personal glimpse into Eliasch's life.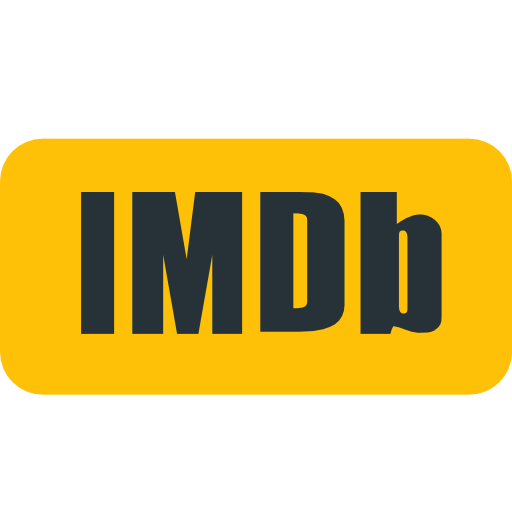 It is not everyday you get sucked into a time warp and go on a journey as if you are there. When I watched The Gun, The Cake and The Butterfly sometimes I had to ask myself, am I dreaming?
The documentary unfolds into the world of Amanda Eliasch. Almost immediately you are brought to a moving life changing event that most people would not reveal. Yet Amanda reveals and allows us into the most intimate, zany and thought provoking areas of her temerarious life.
The neat aspect of this documentary is the duality of her blonde self and her brunette alter ego. Together they intertwine thoughts, experiences all over the world. When you are finished watching you understand why The Gun, The Cake and The Butterfly are part of her life.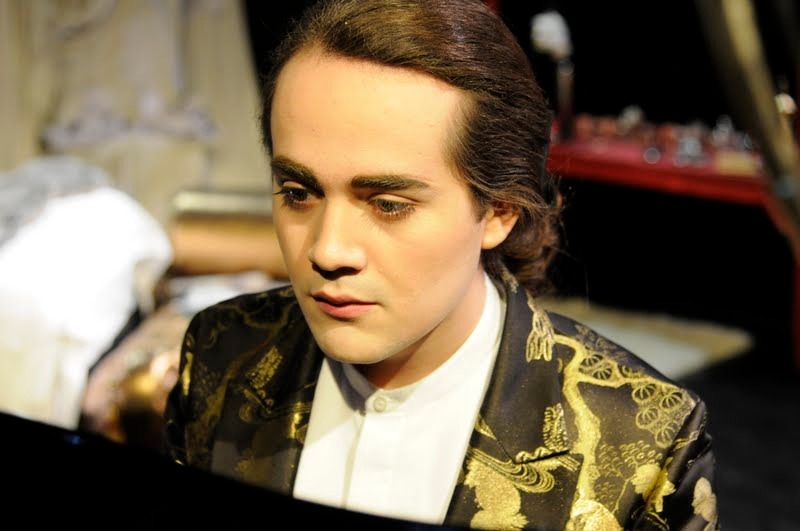 Directed by Lyall Watson, the play stars Justine Glenton, Susan Parkes, and Amanda's son Charles Eliasch. Amanda, who originally wrote the play ten years ago as a challenge from her father, spoke with us about her family of writers and her reasons for choosing to finally stage the play.
The play was written by me originally about ten years ago because my Father, the journalist and writer Anthony Cave Brown, demanded that I write 5000 words "by the end of the week end". He felt with my DNA, (My grandfather was the screen writer Sidney Gilliat, my mother was an opera singer, my Aunt a writer) that I should be a good writer, too, and he wanted to see.
I thought, as I had met him for the first time when I was 22, that I would shock him. With inspiration heightened by my love of Tracey Emin, I wrote my own biography. It is a true portrayal of my life as I saw it then. Sometimes, when I read it now, I either feel nothing, or I start crying. It was an experiment, it was better than any shrink. I wanted to do a monologue for an attractive woman of uncertain age because there is so little work for actresses over 45, if you are attractive. My Father loved it, but told me to hide it away until he and my Mother was dead. He died about three years ago.
My life as a child was filled with music; my Mother was an opera singer, my Grandmother a concert pianist. I used to lie under the piano whenever I wanted peace of mind. She practised for about one and half hours a day, and whenever I could I would seek solitude in the open place, called the 'music room'. Music allows me to meditate, to create and giving me inspiration for everything I do. My Grandfather was a lover of opera, he often said that he would have liked to direct it.
In our quiet moments together he would talk to me about writing. He had made propaganda films during the war for the ministry and liked the gritty feeling of the time. He was a comedian too. It was an artistic household where every ability was encouraged and discussed. For my part I learnt to multi task, my mother used to tease me and say that I was a jack of all trades, and warned be to be careful of being a master of none. I never listened. I carried on. I like learning as much as possible in life. I like stretching myself. If Michael Stipe can do many things I can have a damn good try.
Of course life has changed drastically in the last few years. My Father's ashes sit in my drawing room. My Mother very sadly died over night, it was a huge shock, and our family life is in the past. Of course being a grumpy and difficult teenager, and a lover of all men, my poor Mother had a terrible time with me. Yet despite everything I used to telephone her every morning without fail at 6am. It was the time you could grab her attention, before she walked the dogs, before she went to teach.
Last year I felt like working on the play again and so nagged Lyall Watson who had taught me at RADA to help me. We changed it into about three plays, the first one was too shocking, the last totally different and It was fun to work with someone that I have known for twenty years. He worked in one bedroom and I, in another. We sent messages to each other by email. We would email each other instead of talking.
I decided to produce the play as I found Justine Glenton who will play the Actress. Justine was teaching me yoga but she is an actress and when she read the script she loved it, I said okay we will do it. Carefully she analysed the script and together with Lyall she helped sharpen the tone, removing unnecessary moments, and encouraging us to make the character of The Woman as sparkly as possible.
My son Charles is in it as he is the only person who can sing, dance and play the piano. He studies with Mannes Conservatoire in New York. He is playing the part of the Boy. Susan Parkes is the Opera Singer, plays the part of both a ghost and my alter ego, singing parts of the pieces that wake my memory up. Your memory tries to catch moments but it is like dust and it floats into the atmosphere.
I decided to show the play at The Chelsea Theatre as I like the space and luckily they agreed. I live nearby and it is convenient. Nicky Haslam the decorator and one of my best friends is doing the set, which is a reflection of how I live in his fantasy. Pandora Delevigne is helping with the costumes of the women. I am a control freak so am unlikely to give full control to anyone.
I am also doing the show at Leadapron of Neon Signs in Melrose, Los Angeles, these are based on my seven deadly sins. The world is full of sin we do not recognise so I decided to show mine in primary colours, reds, yellows greens, blues, exposing myself, and taking my part of the blame too for my peccadilloes.
John Alan Simon interviews Amanda Eliasch about her life and her play AS I LIKE IT